Terragente Real Estate is a boutique luxury real estate agency focusing on Italian real estate
---
Italy offers dream properties with fantastic views, business potential and world class wines and food at your doorstep.
---
Whether you are looking for an investment property, permanent home or summer house, Italy has a lot to offer. At Terragente Real Estate we are proud to be your partner throughout the complete purchase process and beyond. With many years experience in the Italian property market we are very well aware of all the questions that will arise when buying a house in Italy as a non-Italian resident. We work closely with surveyors, lawyers, builders, banks and caretakers to provide a complete package of services for your property purchase, renovation and property management.
The property market, the purchase process and the bureaucracy in Italy can sometimes be difficult to get a grip on, especially if you don't fully understand the Italian language. But don't worry, with our complete services we will guide you through the complete purchase process and beyond. Our work is based on transparency and attention to details to make sure that your property investment in Italy goes as smoothly as possible.
Terragente Real Estate is based in Piedmont, northwest Italy, in the heart of the wine producing area, but we offer properties in all regions of Italy due to our extensive collaboration network with some of the best agencies in Italy. If you don't find the right property on our website please do get in touch with us and we will make sure to send you proposals that matches your search criteria. We also have a large portfolio with off-market properties that we never advertise online but only present to verified high-end clients.
Read more about our services   /   Read more about our off-market segment
---
Terragente Real Estate is run by Jenny Pehrson, registered Real Estate Agent in Italy with many years experience in the Italian and international property market. Jenny is Swedish born and raised, now resident in Italy and an entrepreneur with great drive. The drive comes from a deep passion for the Italian property market and lifestyle, renovation projects, real estate investment and helping others to achieve their dream of Italy. Terragente Real Estate has it's base in Piedmont but also offers properties for sale in many other regions in Italy like: Liguria, Sardegna, Tuscany, Lombardy, Friuli Venezia Giulia, Marche, Lazio and more.
Jenny Pehrson / + 39 324 9297941
jenny@terragente.com  /  LinkedIn  /  Instagram
Member of: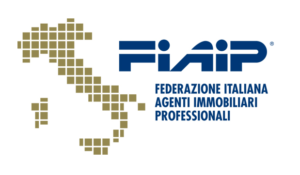 Get in touch!